As a business leader or hiring manager, it's imperative that you identify ideal candidates—polished, intelligent, qualified, and driven prospects who would likely be interested in your company. If they're hired, you must find ways to keep those employees working for you.
That's no small undertaking.
Most business owners and managers are all too aware of the ongoing struggle to find and keep good people. In the professional services arena, you need to train exceptional employees to not only do their jobs but to become assimilated into your work culture.
When employees leave—especially top-performing employees—your company can suffer reductions in productivity, morale, and employee engagement. The compounding of those factors can lead to increased employee turnover and significant drains on your bottom line.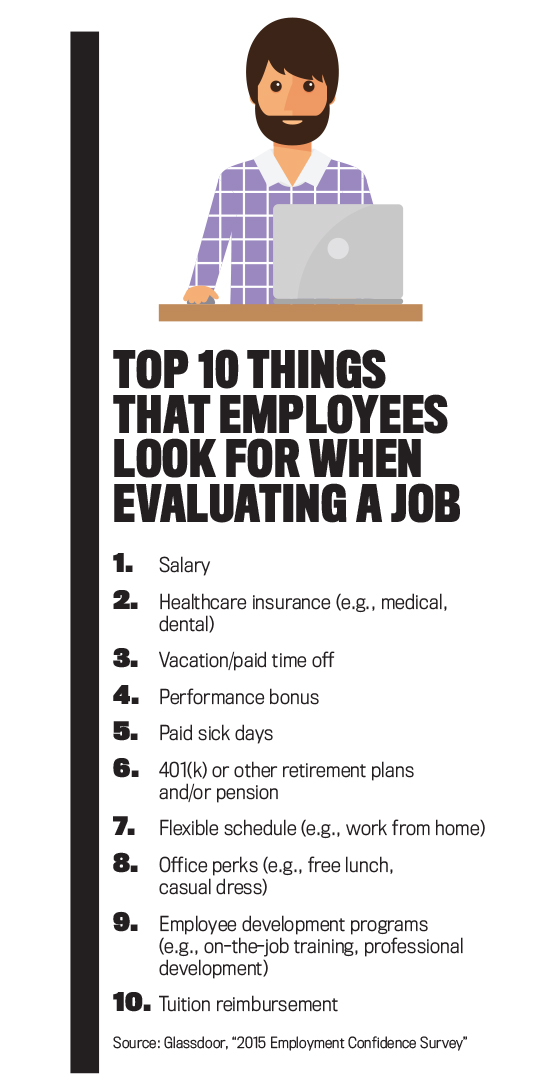 Why do employees quit? Ceridian's "2017 Pulse of Talent: Key Factors for Retaining Top Performers" report cites the top five reasons employees are looking to leave their current employer as noncompetitive salary, a long commute, uninteresting work, lack of growth opportunities, and poor manager relationships. For the record: That's the opposite of "winning" candidates.
The cost of training those employees and orienting them into the culture of your company—even for the short term—becomes a permanent loss to your company the day they leave. In terms of actual dollars, we aren't talking pocket change. According to the Work Institute's "2017 Retention Report: Trends, Reasons & Recommendations," the employee replacement cost is $15,000 per person for an employee earning a median salary of $45,000 a year. The study of 34,000 respondents concluded that 75% of the causes of employee turnover are preventable with focused management efforts.
Given these high stakes, let's examine the best ways to attract, interview, onboard, and retain top talent.
ATTRACTING IDEAL CANDIDATES
Most job seekers today are looking for more than a paycheck. They're looking for a company that not only offers a position they're interested in with a good salary, but also opportunities to grow and advance—a future.
To attract outstanding candidates, you'll need to:
1. Develop your employer brand.
Beyond advertising your organization's products or services, you must promote your company's employer brand. Why should a candidate be interested in working for your company rather than for your competition? Do you offer flexible work hours, competitive benefits, or perks other companies can't match? If not, you may want to reconsider your approach.
Think about what's distinctive and appealing about your organization, location, and company culture. Consult your management team, and solicit input from longtime employees on why they've stayed as long as they have.
Work with your communications team to formulate descriptions for your employer brand. Be sure to convey your company's vision—it's important to illustrate to future employees the promise and opportunity your business offers.
Once you've established your employer identity, feature it on your website's career page. You want to highlight your work culture with an authentic and accurate description of what it means to work at your company. This will enable ideal candidates to connect with the idea of working for your company before they even have the first conversation about employment or submit an application.
2. Highlight employee benefits.
Make sure you spell out your employee benefits on your career page. Your benefits package can be the deciding factor for top candidates who may be applying with multiple companies, so be sure to mention all the benefits and perks you offer, and keep that list current.
On that note, it's best to find out what types of benefits and perks your competition is offering. Start by taking a survey among your employees to find out what they may know from previous employers, job interviews, and their own professional networks. Another helpful tactic: Quiz employees who leave your company about the benefits offered at their new job, provided they're willing to share. You could make this part of an exit interview. The same goes for candidates who turn you down. Politely ask them what tipped the scales in your competitor's favor.
If you work with a professional employer organization or employee benefits broker, you can also ask them about the standard offerings across the accounting and finance profession. They've got their finger on the pulse of the benefits world and can be an invaluable resource for understanding what's out there.
3. Go where the job seekers are.
If you haven't looked up and updated your company's employer profile on job-seeker sites such as Glassdoor and LinkedIn, your company may be invisible to a wide range of candidates. It's important for these high-traffic sites to feature an accurate and positive representation of your company.
You may want to have your internal communications manager or an external public relations firm help you claim your company profile on Glassdoor and LinkedIn to ensure the information that candidates see is authentic and appealing.
4. Create energy around hiring efforts.
Don't be shy about showing your business community and curious candidates what your organization is all about. To showcase what you have to offer, consider hosting a hiring event at your office. You can attract interested candidates and expand your professional network by advertising such gatherings on local event sites, meet-up pages, and industry association sites. During these events, have your managers conduct informal interviews. Such efforts can increase awareness of your employer brand while helping you catch the attention of top candidates when you have job openings to fill.
You should also consider creating an employee referral program or revisiting your current program if you already have one. Raise your company's profile by empowering employees to use social media to promote the advantages of working at your company. Keep employees on-message with your brand and style by providing them with curated content that represents your company well. Consider offering employees cash rewards or other prizes when their referrals lead to new hires.
INTERVIEWING IDEAL CANDIDATES
Once the résumés and referrals start arriving, it can be difficult to determine which candidates are the strongest. You'll need to look beyond a prospective employee's education and professional experience and assess his or her attitude, aptitude, and overall ability to perform the job.
Remember the costs your company incurs when a new hire doesn't work out. That's why you must be diligent in screening candidates—no "winging it" during job interviews.
1. Make the most of interviews.
Look for a candidate who's a good fit both on paper and in person. Before the first face-to-face meeting, try to observe and mingle with the candidate during professional online events, such as interactive interviews and forums. During the in-person meeting, be sure to ask key behavioral interview questions to find candidates who are both capable of performing the job and a good fit for your company culture. (See "What Should Employers Ask" below.)
2. Determine your salary structure.
When you've done research to shore up your salary structure, you can be more confident in negotiating with job candidates. It's important to understand your company's position in your market. Look at salary surveys for the accounting and finance profession to determine the value of each position at your company. Assess your competitive posture and your overall salary level compared to market average in light of your company's best interests. Don't forget to also examine how your salary increases for promotions compare to the market. From here, you can develop your overall salary structure and determine if your current employees are up to par.
3. Promote your benefits.
During the interview process, explain to candidates that your company offers more than a paycheck. Tell them about any above-standard benefits you offer, such as an employee assistance program (EAP). With an EAP as a resource, employees have access to a counseling and consultation service that usually provides confidential support, customized resources and referrals, and practical information on many work and homelife topics. An EAP might offer counselling for difficult times, such as grief and loss, or stress management, and it typically offers assistance in areas such as wellness and nutrition.
Other attention-capturing benefits to play up include bonus structures, paid time off (PTO), and tuition reimbursement programs. Don't forget to explain your health/dental program and your 401(k) or other retirement plans. If appropriate, also mention options such as work from home and casual dress. These benefits can make a real difference to candidates and may even be the reason they're looking elsewhere for employment. If your organization doesn't offer premium benefits, investigate the costs of doing so and honestly assess whether you need to revisit your benefit policies.
4. Envision the future.
Help candidates visualize their future with your organization by explaining what potential career paths and advancement opportunities might be possible at your company if they're hired. Give them real-world examples of people who have progressed through the ranks. Show them the position isn't a dead end and your company doesn't have to be a stepping-stone for their résumé.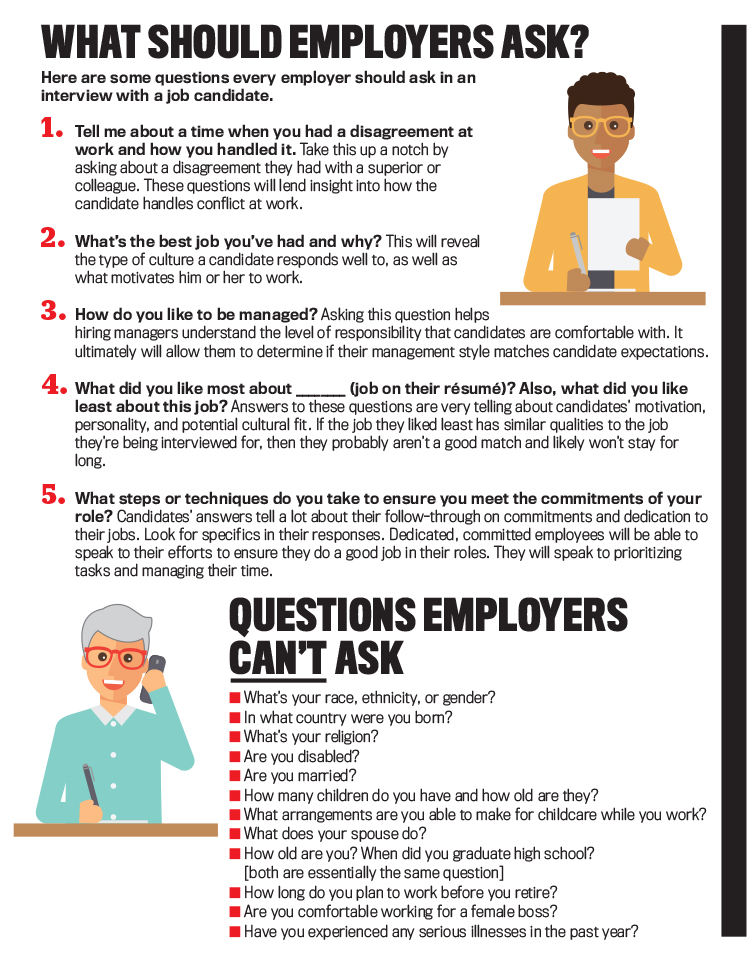 ONBOARDING NEW HIRES
Congratulations: You've just hired your first-choice job candidate. Don't stop there, though. Once you've hired an employee, an essential strategy for keeping him or her is providing a comprehensive onboarding program. When you make the effort to help new employees ramp up faster and give them a solid foundation, it boosts their initial comfort level and puts them on the road to becoming long-term, engaged team members.
Here are some tips for effective onboarding:
Understand the difference between orientation and onboarding. Both serve a unique purpose. A new hire's orientation may take just one day, but onboarding is a carefully designed program that greatly eases their transition and solidifies their connection and comprehension of their new role and employer. A strong onboarding program gives new employees the tools they need to perform the tasks in their job description. It should also provide the information and insights they'll need to adapt to your company culture, lingo, and other quirks that go along with being an employee of your company.


Start onboarding the moment a candidate accepts your offer. Don't leave new hires with no input for a week or two. Keep up the frequent and friendly communication, just as you did during the interview phase. While you're staying in touch, work to get most (or all) of the paperwork requirements completed before the first day your new person reports for work.


Send paperwork in installments. Most human resources (HR) software platforms make this convenient and efficient for both the new hire and your HR department. When you get all (or most) of the paperwork checked off before a new employee's first day, it allows for a great deal of interpersonal interaction with new coworkers from the get-go. That way, new hires enjoy a friendlier, more welcoming first day rather than being sequestered to fill out forms and watch compliance videos.


Make it an ongoing process. Your onboarding plan should have multiple phases that span a new employee's first week, first month, and first three months on the job. Initially, it's best to communicate the essentials of the job, help new hires understand their role, and facilitate their social integration within your team.
Onboarding can be a time to build excitement for new employees' future with your company. Taking the time to sit down and discuss their position, their place within a department, and the roles of everyone within the company gives new hires the confidence and clarity to put their full energy into their new job and deliver on their potential. Giving new employees a solid foundation through onboarding pays off for both the employees and your company. Good onboarding programs can greatly increase employees' job satisfaction and their commitment to your company. It can also deter turnover and encourage higher performance goals.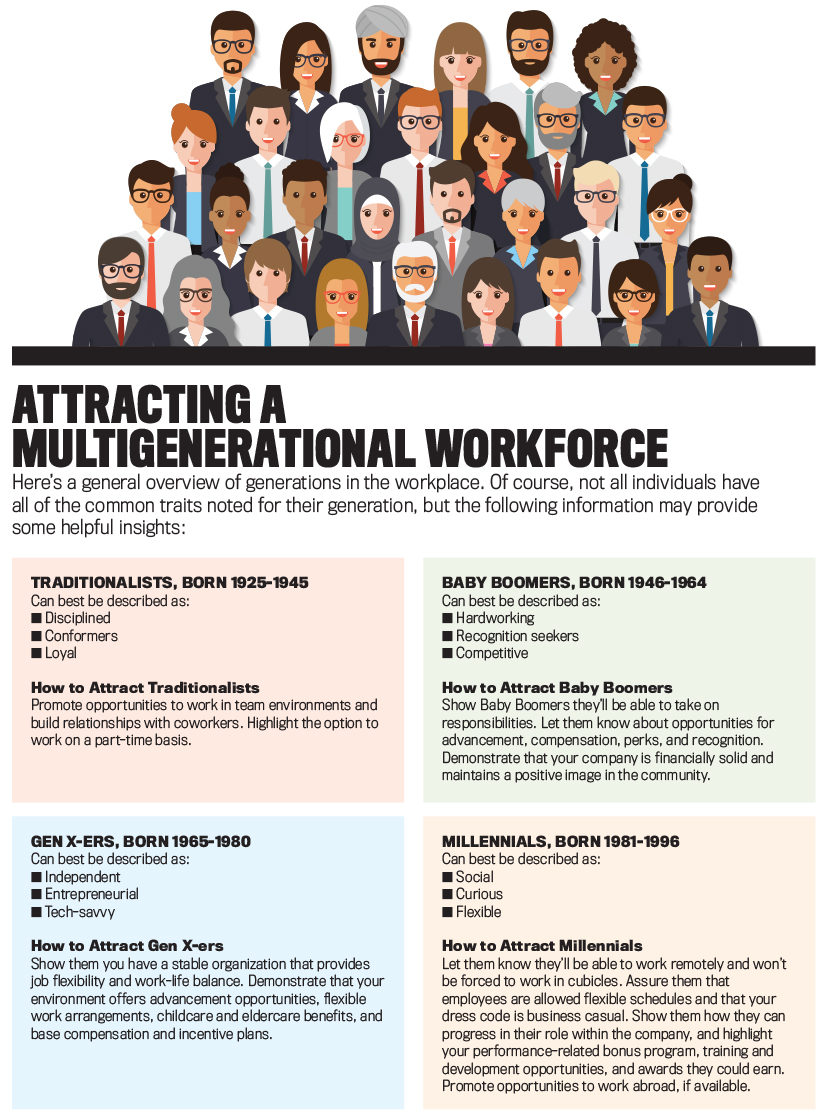 RETAINING TOP TALENT
If you expect to retain good employees, you must make it your job or dedicate a team member to frequently facilitate job satisfaction for them. After the effort (and expense) of attracting and securing talented employees, you can't expect to walk away and keep them engaged. Once you've created a relationship, it must be nurtured or it will wither away. If you're lax about your employee retention efforts, even your best performers could become disengaged and go elsewhere, thus lowering your company knowledge base and decreasing performance and morale.
To avoid this, you'll want to:
1. Keep in touch.
Managers and mentors need to make the time to communicate often with all employees. This not only shows they are valued members of the team, but it also gives managers the chance to get to know each employee and give feedback that may help them do their jobs better. Discovering each employee's strengths, personality, and motivators can help increase their performance and engagement with your company.
It's also smart to have conversations with all employees that keep them focused on opportunities within your company. Remember, you want them to spend their career with you. Promoting mobility within your organization helps employees see the big-picture possibilities of being with your company for a long time.
While business is business and accounting is accounting, all of your employees are human (still a safe assumption, right?). A friendly "How was your weekend?" or question about their hobbies and interests can go a long way. When managers take the time to get to know employees, it makes them feel respected and appreciated as individuals.
It's important to check in frequently with employees to solicit their feedback about their jobs and get their suggestions for improving workflow and team performance. You can use check-in conversations to encourage employees to attend training events and workshops or even pursue additional certifications or degrees.
2. Schedule stay interviews.
Outside of annual performance reviews and to aid in employee retention, it helps to conduct stay interviews for employees who are performing well. Schedule one-on-one meetings to specifically ask them what might make their jobs better.
Be sure to continue to check in from time to time with the same question. Your employees may have better, more viable suggestions as time goes by. It's in your favor to gather their feedback and show them you value their input long before they would consider leaving.
3. Leave nothing to chance.
Retaining top talent begins with your recruiting process, but it continues throughout the employee life cycle. You must remain engaged with the employees you hire if you want employees who are loyal and productive.
Put simply, engaged employees are less likely to leave. And keeping employees engaged takes a conscious effort and regular upkeep. When you can keep stoking their motivation, their engagement with their team, and the quality of work they are delivering, then employee satisfaction stays high. That satisfaction factor spills over into their interactions with your clients, including the level of service your employees deliver.
WHY TALENT MATTERS
Finding and keeping good people is essential to keeping your business going and growing. Talented and dedicated employees are crucial to positioning your company to consistently provide high-quality services and take on new challenges.
When you communicate your employer brand authentically, you'll attract well-suited, natural-fit candidates with stronger "stay" potential. Careful screening and evaluation help you choose the candidates who most likely will stay longer. Once you hire them, paying close attention to employee satisfaction is what will keep them coming back to work day after day.
All these factors work together to support employee retention. When retention levels are stable, it will positively impact employee performance, the growth of the company's knowledge base, and overall morale. Your company's capacity to keep those familiar faces and voices around can only deepen your ability to deliver value to your organization.