The plant had produced 7.52 million vehicles over its storied 53-year tenure, and now it was decided the location would be used for an extended experiment in futuristic urban planning. Toyota will build an ideal zero-carbon environment on the site to be called Woven City (see above).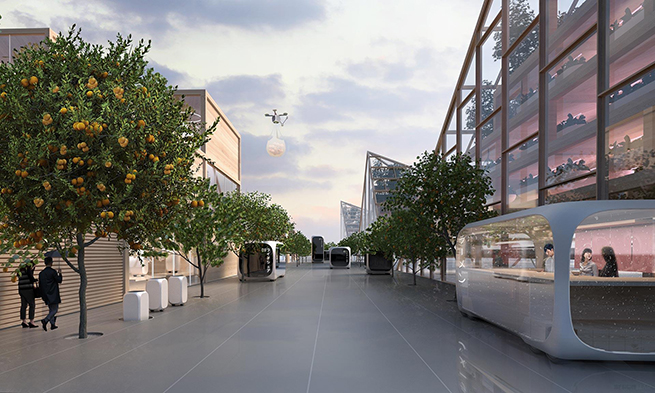 Click the image for a short presentation of what Woven City will look like upon completion.
This won't be a piecemeal experiment in smart city planning. The site will be cleared and new foundations dug with embedded systems throughout to connect and serve all the residents. The extent of the connectivity will even include sensor-based AI in the homes to check on the residents' health.
At the groundbreaking ceremony on February 23, 2021, Toyota President Akio Toyoda declared, "The DNA of the Higashi-Fuji Plant… [will be] inherited as the three unwavering principles of Woven City; a human-centered city, a living laboratory, and an ever-evolving city.'" The press release for the event explained the intention of Woven City, "To prepare for an era in which all ecosystems that support everyday life are connected with data…. [This] is a project that will demonstrate a human-centered approach to community development." And specifically, "the project will bring new technology to life in a real-world environment across a wide range of areas, such as automated driving, personal mobility, robotics, and artificial intelligence. It is expected to provide a number of opportunities for businesses and researchers around the world."
Danish architect Bjarke Ingels was selected as the chief designer of the city. Ingels had codesigned Google's headquarters in California and was the original architect for 2 World Trade Center in New York City. At the 2020 CES expo in Las Vegas, Nev., Ingels described the plan and its basic design to the press and those attending the tech expo.
MAPPING THE STREETS
The general layout of a city is usually determined by its streets, from the concentric circles radiating out in Paris to the plaid hatch of alternating streets and avenues in New York City. But modern streets, Ingels complained, are a mess with everything and nothing.
His design for the Woven City is an alternate weaving of three different types of streets. Each type is determined by "three separate forms of mobility." They are:
Rapid transportation to maximize the autonomous public vehicles;
Urban promenades for pedestrians, including those with personal mobility vehicles; and
Linear parks for pedestrians only.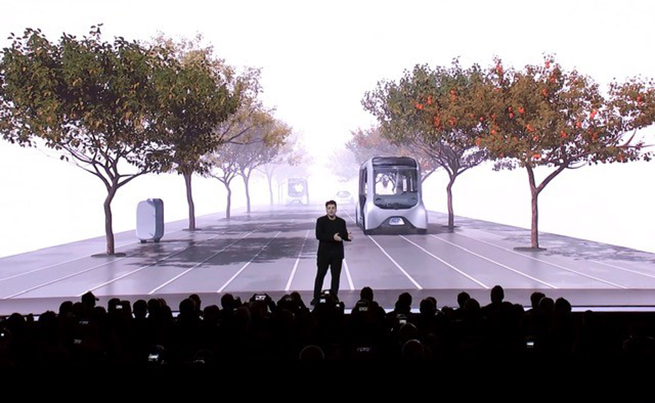 Architect Bjarke Ingels at CES showing the street type dedicated to automated vehicles.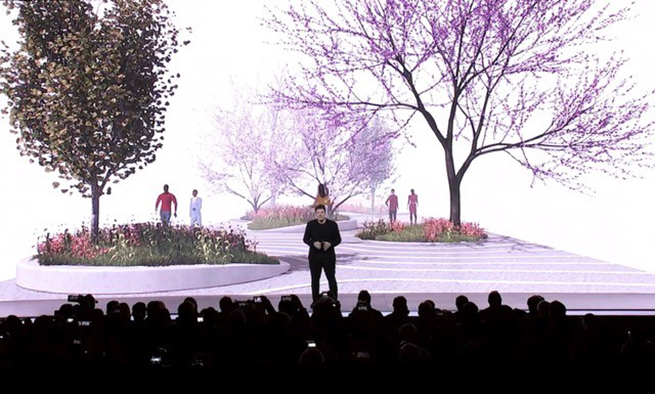 The promenades for pedestrians and those with personal mobility devices, such as skaters.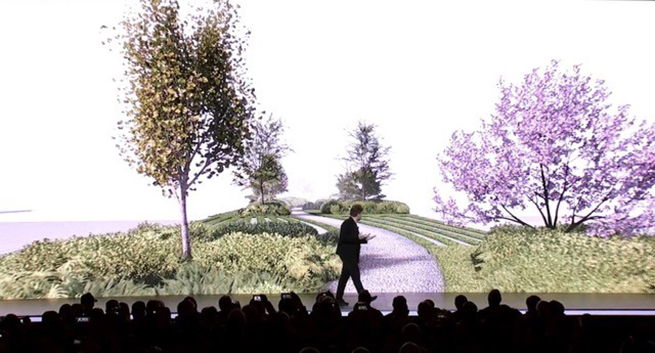 Strips of parkland that run parallel with the two other types of streets.
These streets are arranged in alternating patterns so that if you wanted to cross town strictly in a park setting you could. Or you could stroll along a promenade with shops and public transportation, or bicycle or skate around others on a different street. In addition to the aboveground streets, there will be one underground roadway for transporting goods.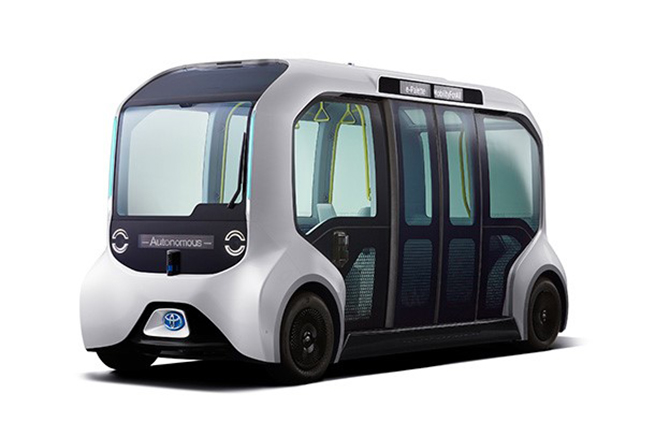 Toyota's autonomous e-Palette vehicles could provide public transport in Woven City. They were employed in the Tokyo Olympics. The alternative might be hydrogen-powered vehicles.
A CARBON-NEUTRAL CITY
The ecosystem in Woven City will be powered by clean energy including hydrogen fuel cells, solar energy, and geothermal energy. Toyota is partnering with the Tokyo-based petroleum and metals company ENEOS to make Woven City the most hydrogen-based, carbon neutral society. ENEOS explains, "[The partnership exists] to explore the utilization and application of hydrogen energy at Woven City. ENEOS and Toyota, together with Woven Planet Holdings (Woven Planet), a subsidiary of Toyota leading the Woven City project, intend to conduct testing and demonstration in areas related to a hydrogen-based supply chain, from production, delivery to usage of hydrogen, in and around Woven City. Through this effort, they aim to help achieve a carbon-neutral society by 2050 as Japan and many other countries around the world have committed."
According to ENEOS, there are four areas of exploration for the partners:
ENEOS will establish and operate a hydrogen refueling station close to Woven City.
They will produce "green hydrogen" derived from renewable energy. It will supply Woven City stationary fuel cell generators that will be installed inside the city by Toyota.
They will promote the use of hydrogen-powered fuel cell mobility in Woven City. And the company will validate a base unit of hydrogen demand for those mobility logistics, as well as build a supply-and-demand management system. A hydrogen base unit is a standard of measurement needed to ensure both practical value to users and commercial viability.
The two companies will conduct joint advanced research on the hydrogen supply within Woven City.
SOFTWARE FIRST
An interesting promise from the technology teams in Woven City guarantees that development of digital tech for the city will proceed with software first and hardware after. This will provide greater flexibility for change and individual adaptation. The fundamental idea is to connect everything to the people, but not with just one way to make that connection.
As work progresses on Woven City, software-generated digital twins are being used to build models of indoor and outdoor facilities and services. The completion date for the project hasn't been announced, but the plan calls for an initial community of 360 residents, "mainly senior citizens, families with young children, and inventors and will eventually have a population of more than 2,000 individuals including Toyota employees. The infrastructure of Woven City aims to create an environment where inventions with the potential to solve social issues are created on a timely basis."