Low Carbon is a privately owned London-based investment and asset management company that specializes in renewable energy. Its stated aim is making a positive impact on climate change by protecting Earth's natural resources and investing in renewable energy projects and companies working to reduce their carbon footprint. Low Carbon articulates its mission clearly: "We strive daily to help shape and secure the health of our planet for future generations…through the urgent creation of clean, renewable energy at scale. To this end, Low Carbon has established the target of achieving net zero by 2030." Net zero is the shorthand for the target of negating the amount of greenhouse gas (GHG) emissions produced by human activity and/or a particular company's operations and supply chain through reducing GHG emissions, absorbing carbon dioxide from the atmosphere and storing it, and, in some cases, buying carbon offsets. Low Carbon's long-term vision for the future is a world completely powered by renewable energy.
In line with that mission, in January 2020, Low Carbon announced that it had become a Certified B Corporation (B Corp) committed in a legally binding contract to consider social and environmental impact, as well as financial return, i.e., balancing profit and the purpose of "transforming the global economy to benefit all people, communities, and the planet." That overarching purpose was formulated by B Lab, the nonprofit network that certifies B Corps and recognizes those that have achieved the highest verified scores in the five impact areas that its Standards Advisory Council evaluates on each organization's B Impact Assessment: community, customers, environment, governance, and workers. Staff, suppliers, the environment, customers, and the wider community must all be part of B Corps' leaders' decision-making process. B Lab recognized Low Carbon as Best for the World 2022: Environment.
Making a positive impact by prioritizing environmental, social, and governance (ESG) goals isn't just a talking point for marketing materials and calls with investors but rather must be supported by disclosures revealing how well each company achieves its legally enforced accountability requirements. This way of doing business is intended to incorporate a sustainable, transparent approach into organizations' DNA and legal framework.
"Being a Certified B Corp means a company has met a set of criteria that demonstrate that the way their business operates has a positive impact on environmental and social issues," says Harriet Parker, head of sustainability and ESG at Low Carbon. "A B Corp balances profit and purpose."
BALANCING PROFIT AND PURPOSE
The rise of B Corps worldwide dovetails with increased interest in, demand for, and investment in ESG and sustainability data, metrics, strategic plans, and objectives, corporate social responsibility (CSR), and purpose- and mission-driven businesses. It also marks the seismic shift from the maximize-profits-for-shareholders-at-all-costs paradigm of capitalism to factoring in all stakeholders' concerns, as well as each company's and its suppliers' impact on the planet, which has continued to gain momentum.
"Increasingly, companies and individuals value transparency and they seek to understand how a company operates and manages its impact to the highest standards," Parker says. "Our suppliers are screened for ESG performance and then scored."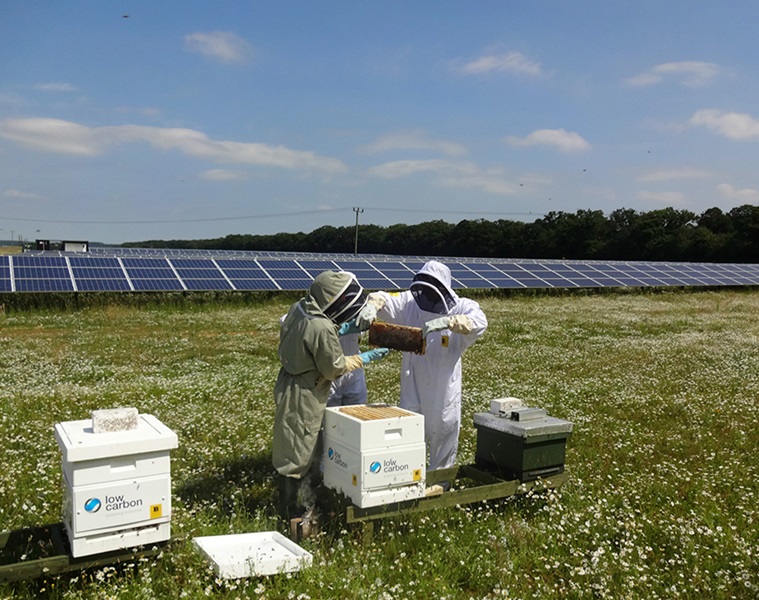 The above trends tie into professional ethics. Ethical questions may come up, and leaders may need to make ethical decisions when becoming a Certified B Corp and/or establishing ESG-, sustainability-, and CSR-informed objectives, policies, and initiatives. B Lab investigates companies' operations to ensure that Certified B Corps are ethical.
"There are a series of disclosure questions that require confirmation that your business isn't operating in an unethical way—these include fossil fuels, firearms, animal testing, etc.," Parker says. "[As a] B Corp, [B Lab] scrutinizes all aspects of the business, and [the B Impact Assessment] includes criteria on charitable giving, ethical banking, tax, etc."
PRIORITIZING SUSTAINABILITY AND ESG
By earning and maintaining B Corp certification, Low Carbon hopes to signal its commitment to sustainability and eagerness to work with like-minded businesses that commit to doing good for people and the planet. It's a challenge demanding that the company's personnel always strive to do better, given that being a B Corp requires continual improvement and innovation, as well as balancing various mandates and objectives.
"Low Carbon was founded [in 2011] for a purpose—by creating renewable energy at scale, we have been working since formation to reduce the effects of climate change," Parker says. "As such, sustainability and protecting the planet for future generations is key to what we do.
"The decision to follow the process to become certified as a B Corp was consequently an easy one, with support from our cofounder and chief executive [Roy Bedlow] right to the individual team members who supported the certification process," she says.
There are challenges in maintaining B Corp status. In particular, it increases the workload of personnel responsible for sustainability/ESG and other nonfinancial reporting and disclosure. Depending on the company, that may be the responsibility of the finance function, a dedicated sustainability/ESG team or individual, or a task force of employees across the organization's accounting/finance, sustainability/ESG, and operations teams (King Arthur Baking Company is an example of the latter structure). At Low Carbon, Parker is responsible for everything related to B Corp certification, but it requires support and contributions from a broad selection of personnel from other teams.
"[Being a] B Corp requires [providing] evidence for all policies and processes, so it can be challenging to document everything," Parker says. "A business that's operating with good intentions may not score so well if they haven't written down their approach and formalized it.
"To be a B Corp requires businesses to amend their company articles to ensure profit and purpose are enshrined in the way the business operates," she says. "The certification process is also fantastic for highlighting opportunities for businesses to improve and enhance their positive impact across all [sustainability/ESG] criteria."
Parker stresses that it's worth the extra time and effort because the B Corp certification is positively received and is steadily gaining global recognition. It also helps to attract talented, motivated candidates for open roles.
"Stakeholders are impressed that we have the certification and the award for Best for the World: 2022 in the environment category," Parker says. "As a well-recognized certification, we've also had candidates apply for roles on the basis that we're a B Corp—it certainly attracts candidates—and it's something that all our employees are very proud of.
"It has also encouraged employees to consider more ethical decisions on the basis of our improvement plan," she says. "It has been helpful in highlighting key improvements in ESG."
Low Carbon's sustainability report

outlines six key themes that are attached to strategic objectives: creating clean energy, minimizing impacts, enhancing biodiversity, engaging with communities, working with suppliers, and looking after employees. By the end of 2021, Low Carbon was managing more than 1GW of renewable energy assets across more than 120 sites.