What relevance do the global protests against systemic racism have for the accounting and finance profession, and how are companies' diversity and inclusion (D&I) programs evolving in the current environment? A roundtable discussion featuring a panel of distinguished Black accounting and finance professionals addresses these timely issues.
What changes are necessary to root out racism in the workplace?
Bailey: An organization must be intentional to combat racism, bias, and discrimination. Changes won't just happen. The consistent application of strategic policies and processes concerning equity and D&I are key. The organization should have a policy that diverse candidates must be included in the hiring process, and the interviewing team should be diverse as well.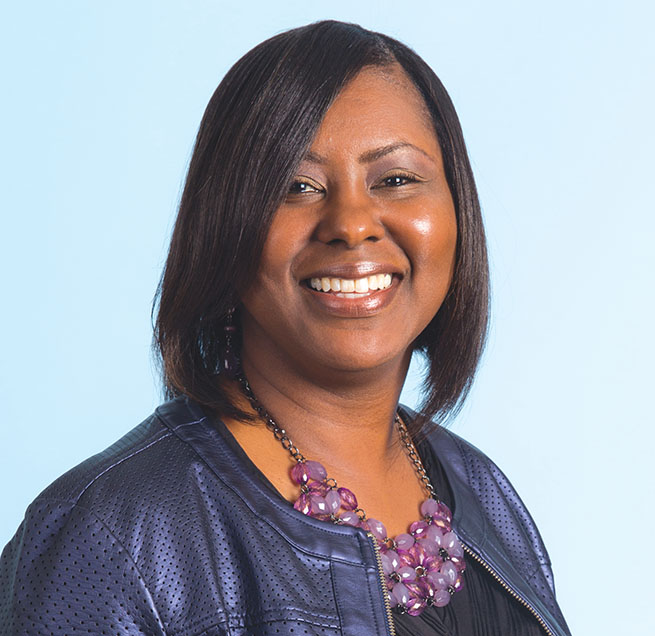 Karmin Bailey, CMA, CPFO, CCA
Bannerman: On the corporate side, numerous changes can be made that can erase aspects of racism within the workplace, ranging from making the interviewing process more inclusive through transparent pay levels to actions that enable equal promotion opportunities for every employee. The most important attribute for promotion and pay increases should be the ability of employees to execute their responsibilities; it shouldn't be based on factors that can't be objectively measured.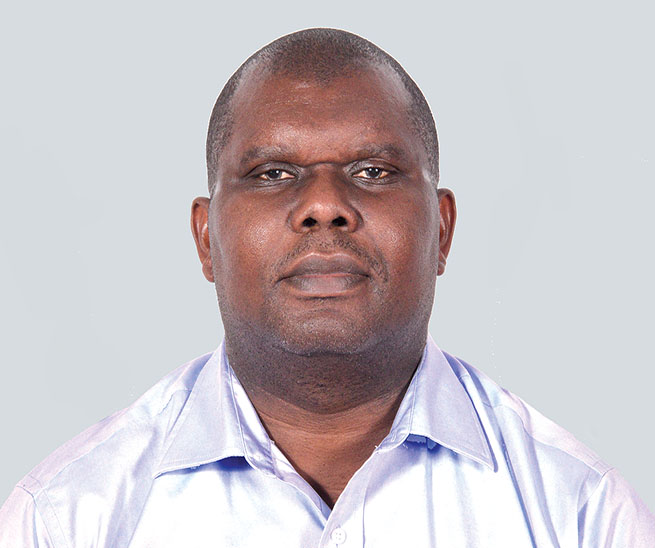 Felix Bannerman
Jenkins: Most would agree that racism has no place in the workplace and that everyone has a right to be treated fairly based on their competency, skill set, and character, but racial bias can still creep into the workplace despite our best intentions. Companies that invest in diversity training should focus on discussing how stereotypes based on biases can creep into our perception of others and how we interact with them, helping people to recognize and root out bias.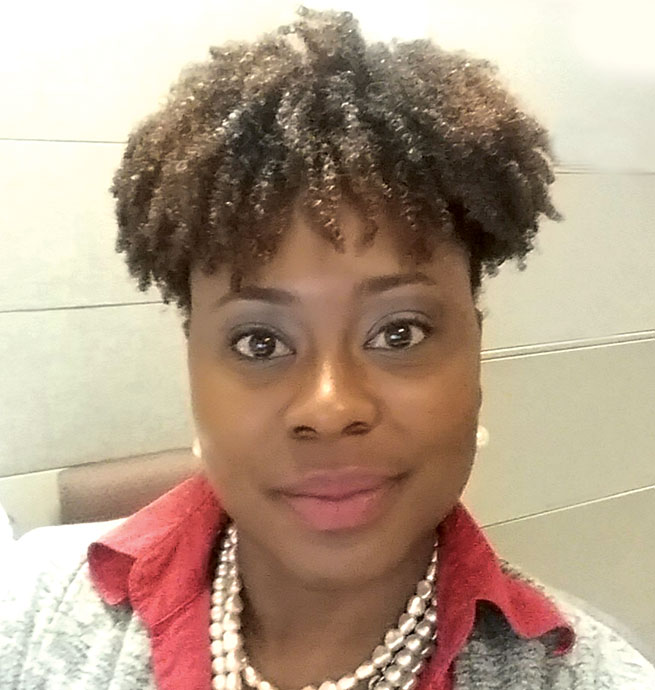 Bernice Jenkins, CMA, CPA
Companies should also consider cultural sensitivity training to address conscious and unconscious bias. Although it's common knowledge that there are inherent differences in every culture, cultural sensitivity training can help people to understand how each culture may have shaped employee viewpoints. Understanding that may help people to discern whether certain statements are offensive or culturally insensitive.
How does implicit or unconscious bias and explicit or systemic racism impact you, your work, your company, and the finance and accounting industry?
Bailey: As a Black woman, bias and systemic racism impact me in so many ways that some days I feel callous to it and other days the burden of being Black in America hits me like a ton of bricks. It's feeling like I have to go above and beyond just to be viewed as equal with people of other races. It's going into a finance or accounting space and often being the only Black person or one of just a few. It's not really knowing if you didn't get a job or a promotion because you're Black. It's the constant nagging in your own mind to not succumb to the negative perceptions about Black people and not allowing that negativity to shape your reality and perception of yourself and other Black people.
Bannerman: Corporations are very conscious of systemic racism; therefore, in this day and age, they won't willfully put in place systems that will disadvantage African Americans or any other group. Corporations have procedures and policies that speak against such practices—at least on paper. Employees may be able to painstakingly investigate such practices indicative of systemic racism and may be able to bring lawsuits successfully against such companies.
The troubling and dangerous part is that implicit racism typically can't be proven but rears its ugly head time and again in the workplace. This is difficult to prove; it's difficult to take pictures of it, and it's difficult to provide evidence about implicit racism. When you aren't offered the job after you performed very well at the interview, it's almost impossible to prove the thought process that went into how the employers came to accept a "better qualified" candidate.
Jenkins: As a society, we have to be more open and willing to see the world through other people's experiences and be considerate of that. This requires love, acceptance, and empathy, which connect us all as one human race. Anytime this isn't given, it makes the next person feel like they don't matter. Sometimes these feelings are internalized and can be very damaging. It takes a lot of personal conviction to not allow one's self-worth to be determined by the lack of acceptance from others or the lack of consideration from others through microaggressions and systemic policies.
A one-size-fits-all recruitment strategy doesn't typically bring in diverse candidates. Partnership with professional affinity groups, such as the Association of Latino Professionals For America (ALPFA), the National Association of Black Accountants (NABA), and the American Business Women's Association (ABWA), will help organizations to expand their network for recruiting. Beyond finding diverse candidates, we also need organizations to sponsor grassroots efforts. The more we expose students from diverse backgrounds to the opportunities within the finance and accounting industry, the more we can have a diverse pool to recruit from.
Can you describe examples of different kinds of bias and racism that people experience in the workplace?
Bailey: My experience in 2020 is that most instances of bias and racism in the workplace are subtle. Most people know not to use derogatory terms or to be openly racist in the workplace, but subtle instances are so much harder to detect and prove. Some examples include judging the performance of minorities more harshly than others, not readily giving minorities the tools to be ready for promotion, not providing the opportunities for high-level projects, and not putting them before leadership. Constantly changing the expectation of what is required to go to the next level and not giving honest feedback so improvements can be made are other common issues. Other problems include paying minorities less, not creating an inclusive environment, assuming a minority got the job to fill some real or perceived quota, and relating to minorities based upon stereotypes or limited experiences with minorities.
Bannerman: Companies should take a second look at their interviewing and recruiting process, as the opportunity to be biased is more pronounced in this area. It's difficult for the applicant who received the unfavorable treatment to prove such behavior. Other examples relate to bypassing people of color for promotion or pay increases or exclusion from meetings or events. The affected individuals who have the right information have a better chance of proving these biases and getting the organization to remediate and mitigate future occurrences.
Jenkins: One example for African American women in particular is discrimination around how we wear our hair. In 2019, California passed the "Create a Respectful and Open World for Natural Hair" (CROWN) Act, becoming the first state to ban discrimination based on one's hairstyle. It's disheartening that a law like this was needed to give Black women the right to wear their hair in its natural state without fear of discrimination.
As another example, one of my friends told me about a comment from a coworker who stated that she didn't want to get on my friend's bad side since she knows she grew up on the "rough side of town." My friend stated that she had never had a conversation with the coworker about her childhood. This was a biased assumption.
What are some personal anecdotes that illustrate challenges or discrimination that you've faced or witnessed in your career?
Bailey: The biggest challenge I have witnessed is a lack of upward mobility for minorities. Advancing past the manager level seems to be a ceiling that's hard to break. I haven't witnessed much progress during my career at my organization.
Bannerman: I have friends who've complained about consistently being ignored when they ask questions or greeting other people at the workplace. How do they know they're targeted? Because questions from other people are treated favorably, and they see better responses to greetings from other people. Can they prove that they're being targeted? No. They don't want to make a report for fear of being victimized or their complaints being misconstrued as being out of place.
Jenkins: I had a manager from a previous employer give me a "compliment" on the last day of a work assignment, saying that she was surprised by my sweet personality because she expected me to be the "slave reparations type," which she said as she put her fist in the air. We were at dinner and had a few drinks, so I'm sure her discretion wasn't as measured as it would have been in the office. But I was embarrassed. I was happy to be able to show her something different, and it's my hope that she reconsiders her first impression going forward. It also saddened me to know that I was prejudged at first glance. This is why training to address unconscious bias and cultivate cultural sensitivity is so necessary.
How should each individual, team, department, and company approach these issues?
Bailey: The tone is set at the top—an organization's leaders must actively work to move the needle against bias and racism and to create an inclusive, equitable environment. One practical measures is to tie equity and D&I to the compensation of senior leadership. A safe space also needs to be created where everyone within the organization feels comfortable to talk candidly about bias, racism, and how best to remedy these societal ills. Implement a mentorship and advocacy program to ensure fair and equitable succession planning and opportunities for minorities. Identify allies of all races who are willing to champion equity and D&I and advocate for minorities—even when the latter aren't in the room. It's especially impactful when the ally is in senior leadership or advocates for minorities in front of the C-suite.
Bannerman: Implicit racial bias is a learned behavior. Therefore, the issue of racism in the workplace can be handled effectively by educating individuals to unlearn the aspects of their upbringing that have helped to develop a racial bias in their actions. Then and only then can we move on to tackle racism in the team, the department, and the larger organization. It will be less difficult when every employee understands racism is an issue and makes efforts to help identify and remedy it. This is an opportune time to engage different stakeholders in rooting out racism.
Jenkins: The IMA® Global Board of Directors recently approved a revised code of conduct centered around creating an environment of mutual respect and inclusion, listing examples of how mutual respect should be displayed in each member's interaction with one another. If we have more organizations that incorporate and enforce a code of conduct, then that would certainly help to foster an environment that's inclusive and increases morale.
This will require a culture change. Although a code of conduct and a D&I program set an inclusive tone, organizations need leaders who lead without bias. As globalization of businesses becomes more prevalent, organizations that know how to embrace D&I will tend to have increased innovation, creativity, and returns. It helps organizations better respond to shifting customer and employee needs.