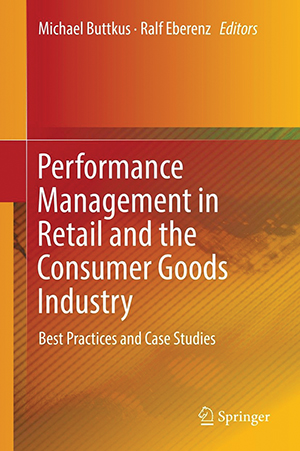 The first two chapters take the position that the German profession of controlling is on the leading edge of enterprise performance management for the accounting profession, analyzing "the benefits of the German controlling approach and some deficiencies in the U.S. approach." While this nonneutral stance may be off-putting for U.S. accountants, it would behoove them to consider German controllers' ideas in the spirit of continuous improvement.
The third chapter, "Current Challenges for Consumer Goods and Retail Companies and Their Implications for Controlling," is interesting but would benefit from a greater discussion of logistics. Similarly, "Approaches for Steering Multichannel Retail Companies" is strong but could offer more consideration of the effects of demographics and socioeconomic status.
"SAP S/4HANA: Performance Management in Real Time?" discusses SAP CO profitability analysis (CO-PA) for retail businesses selecting computer systems in detail. "Shorter Planning, Better Management" and "Planning 2.0 at REWE Group: Identifying Potential for Efficiency and Optimizing Planning Processes" document practical takeaways from cases.
"KPI Systems for PENNY Discount International" shows how even small businesses with a limited budget can plan key performance indicators using an Excel spreadsheet. "Big Bang-Based Decision Automation" explains how to improve managers' accuracy in predicting future performance.
"A 360° Portfolio Strategy in the Consumer Goods Industry" discusses market anchoring of individual products in an enlightening way. "Risk Management in Retail and the Consumer Goods Industry" gives an excellent analysis of the risk management function, as well as semantic data and global risk centers.
"Marketing and Controlling as Business Partners in the FMCG Industry" is relevant for management accountants working in a fast-moving consumer goods company. "Holistic Management Accounting of Brand Performance in the Consumer Goods Industry" has fascinating insights on determining advertising effectiveness and how prospective marketing budgets can be allocated efficiently over multiple communication channels.
Overall, the book offers useful information. I'd recommend it for accountants, finance managers, and academics who want to improve their knowledge of the accountant's role in performance management.