While #MeToo was started based on issues related to sexual harassment and assault, the overall topic of women's career advancement is an easy transition as conversations grow. This is particularly the case in light of slow progress in women being appointed to top positions at highly visible organizations, such as those representing the Fortune 500 or Fortune 1000.
Deloitte recently published statistics in its CFO Insights ("Journey to CFO: What's Changed for Women in 2017?") that women held only 61 (12.5%) of the Fortune 500 CFO positions in 2017, and this number was down from 2015 when women held 13.8% of the positions.
Is the CEO position any better? A Catalyst study ("Women CEOs of the S&P 500") indicated that in January 2017 only 26 (5.2%) of the Fortune 500 CEO positions were held by women. In January 2018, Fortune reported that 27 Fortune 500 CEOs are women, but that number is expected to drop in mid-2018 as three women CEOs have announced their upcoming retirement.
Is it better in the boardroom? That statistic is a bit higher. An initiative called 2020 Women on Boards reports that women held 18.8% of board seats of Fortune 1000 companies in 2016, and in 2017 that number rose to 19.8% (see www.2020wob.com).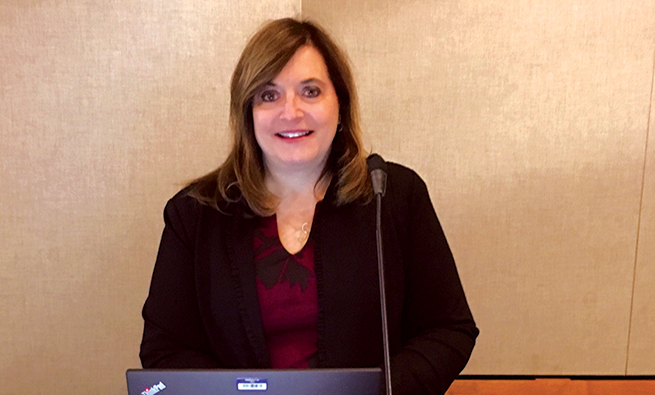 To delve further into these and other issues affecting women in accounting and finance, IMA® (Institute of Management Accountants) has been holding its semiannual Women's Accounting Leadership Series since October 2014. The eighth event was on International Women's Day, March 8, 2018, in Amsterdam. At this point in the series history, all attendees have been women, and they represent a wide range of experience in accounting and finance—anywhere from 1 to 25 years. Professionals with all levels of experience are welcome at the events, but, on average, attendees typically have worked approximately 15 years in accounting- and finance-related positions.
WHY ONLY WOMEN?
The question "Why are Women's Accounting Leadership Series events exclusively for women?" is often raised by those who have heard about them but haven't attended. Attendees respond, "Until we see more advancement of women into top-level positions and more closure of the wage gap, having a women's-only space to discuss specific issues facing advancement of women in accounting and finance is very much needed."
Many women IMA members have stated they would welcome discussions that include both men and women. But the event's focus has been on creating a forum for conversation among women so they can have candid, frank conversations with each other regarding the advancement of women in accounting and finance. Participants are hopeful that the number of women in top positions will look more promising year after year and that single-digit increases in women at the top over a five-year period won't be the norm.
This article presents the highlights of a few of the key topics that we discussed at a recent Women's Accounting Leadership Series event in New York City. The more than 120 participants came from 12 states in the United States, and there was also global representation with IMA members from Brazil, the U.K., and China. (See the article "Sharing Strategies for Career Success" [LINK] by Lori Parks for more about this event and others.)
Networking and open discussion comprise about 20%-25% of the overall experience at these events. Participants are asked a series of questions related to the advancement of women in accounting and finance, and they discuss responses openly within groups and via individual written responses.
The group discussion is typically featured as "Table Talk." At the New York City event, Table Talk focused on three key questions:
What are the barriers to career advancement for women in accounting and finance?


What does it take for a woman to rise to the top in accounting and finance?


What are the most critical issues to address in order to close the wage gap for women in accounting and finance?
The attendees discussed these three questions as a group and provided their own candid feedback. The individual responses were gathered "free form" using an open response format rather than being guided by a questionnaire or other type of survey. They are important to the overall leadership initiative because they serve as input to the design of future Women's Accounting Leadership Series events.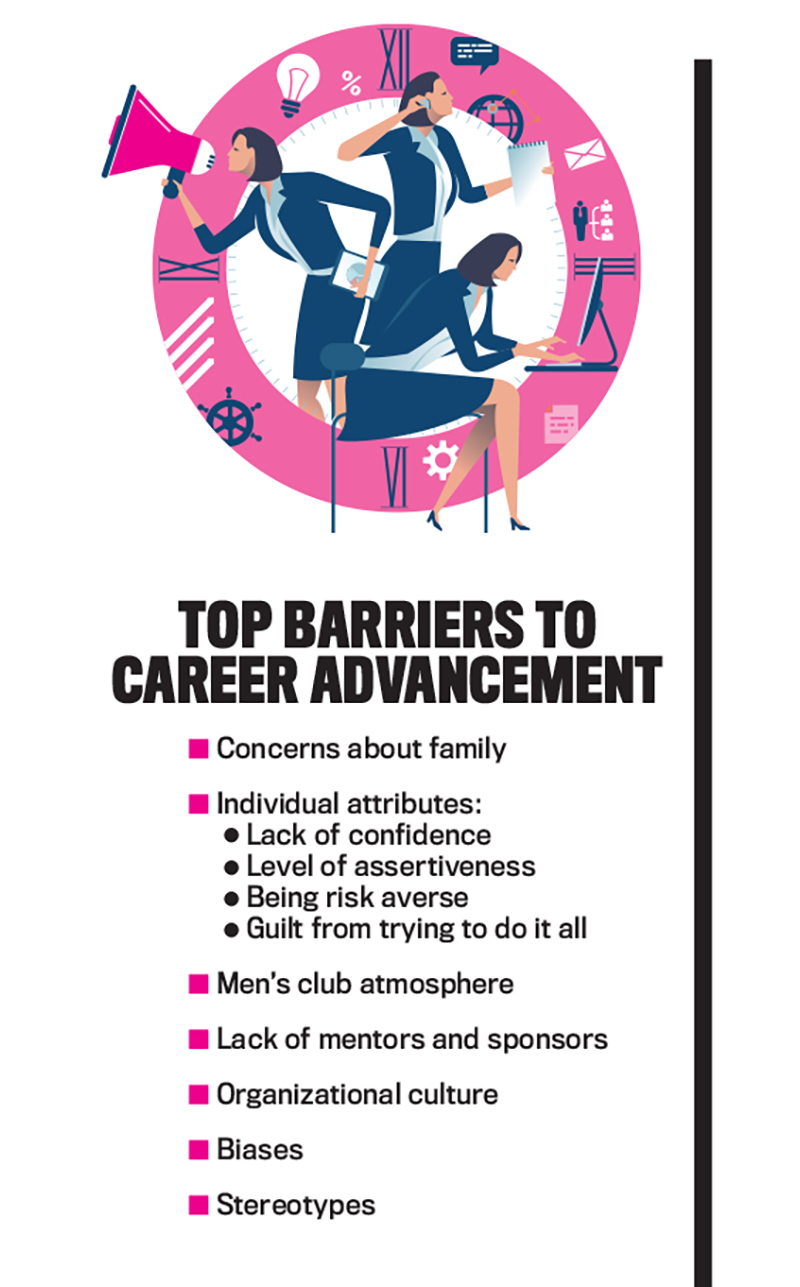 WORK OBSTACLES WOMEN FACE
Women in finance and accounting often encounter barriers to career advancement that men don't.
Concerns about Family
Attendees perceived family issues as a potential primary barrier to career advancement. They stated that taking time off for children and ongoing childcare or family responsibilities could be viewed as creating hurdles for job progression. This is consistent with feedback from many popular press surveys focusing on career issues for women, and it isn't surprising that family and work-life balance issues were cited as a top challenge. In their individual commentary, participants elaborated on this concern, stating that their sense of personal responsibility to their family contributes to perceptions by coworkers and others that are very difficult to overcome.
More specifically, the pressure of not knowing the right time to start a family given someone's position level in her career was a common concern, particularly for women who didn't have children but thought that they would in the future. For example, some women stated that if they weren't perceived to be advanced enough in their career, there could be perceptions from their colleagues that they aren't serious about their career progression if they take time off to have children or care for parents.
On the other hand, some women thought that if they were quite advanced in their careers, perhaps in a more senior role such as controller, CFO, or vice president, taking time off for family might be extremely difficult because they have a considerable level of responsibility and it could significantly impact their organization and their colleagues when they're away. The bottom line is that there was great variance in the "right time" to start a family.
This feedback also emphasized the thinking that women may be perceived as not 100% committed to their jobs because they were in a "family planning" stage of life. Those who had already started their families were concerned that supervisors or leaders would presume that they would be taking time off for their children or to be more family focused, thus creating obstacles for career progression. Many with these concerns stated that if they reported to leaders who didn't have family responsibilities, their fears escalated, particularly if they felt uncomfortable asking for schedule adjustments linked to family responsibilities.
Participants generally agreed that having a supervisor or even just a role model within the organization who had family responsibilities lessened these types of concerns. It's important to note that most participants remarked that these apprehensions were perceptions about organizational culture and not necessarily anything that leaders actually told them, but those perceptions were enough to cause anxiety about balancing work and family life.
Women's Accounting Leadership Series attendees also said that marriage in general (without reference to children or care for parents) can be a barrier for them, particularly with a two-career household. They explained that balancing their career opportunities with those of their spouse can be a significant challenge for many women.
Confidence, Assertiveness, Dropping the Guilt
Attendees also cited individual personality characteristics or emotions as creating barriers to career advancement. One of their top areas of concern was a lack of confidence. More specifically, a perceived or actual lack of confidence is an obstacle that gets in the way of many women's opportunities for promotions. Similar to the confidence concern, a number of attendees said that a lack of assertiveness in seeking advancement is a significant challenge.
Additionally, many described risk behavior as a potential roadblock, believing that many women are risk averse when it comes to considering new opportunities that could elevate their roles. And guilt may be career limiting and correlated with family concerns described previously. Guilt was an issue, but particularly guilt from trying to do it all seemed to be viewed as a limiting factor in seeking a promotion or in planning for career advancement. For example, some women felt that if they sought promotion or focused on career progression, they may not be doing what's best for their family or personal life.
Perception of a Men's Club Atmosphere
Many women described a "men's club" atmosphere or culture as a major inhibitor to their career advancement. While recognizing that this type of club or organization doesn't formally exist, when most or all of the senior leaders (board, C-suite) in a company are men, this perception can prevail among women. Participants described how this viewpoint can be accelerated when company social functions are centered on corporate golf outings or drinks after work. Even though discussion around this issue obviously recognized that women aren't specifically excluded from these events, it was clear that the activities are often perceived as less attractive to many women, particularly if they are one of few women who attend.
The perception of a men's club atmosphere can be a very sensitive issue to address, but the Women's Accounting Leadership Series conversations are meant to be candid and open. The dialogue around this subject can be useful to leaders in organizations that are striving to retain women and help more women advance to leadership roles. Discussions were clear that there isn't a "one size fits all" solution to the perception of a men's club or male-driven culture, but, given the number of women who expressed concern, it's important to bring this issue to the forefront. (See "Counter a Men's Club Atmosphere" below for tips to break barriers.)
Biases and Stereotypes
Other factors that attendees said created barriers to advancement are biases and stereotypes. The concept of unconscious bias has increasingly become a hot topic and is prevalent in diversity and inclusion discussions in the global business community. Given its frequency in these types of discussions, I found it interesting that a number of participants described bias as an issue (too many), but it usually wasn't associated with the phrase "unconscious bias." The concern was generally just "bias." What type of bias seemed to be the concern? Many participants thought that, in their organizations, there seemed to be a clear tendency for bias toward promoting men rather than women because of the perceptions about women being focused on family-related matters.
Significant discussion focused around stereotypes of women being thought of as caregivers and not as motivated or as career driven as their male counterparts. How can this bias be overcome? Many participants stated that the best way to reduce or eliminate this real or perceived bias is to demonstrate that women can indeed be promoted to senior leadership roles at their organization. How? By actually promoting women.
Lack of Mentors and Sponsors
Finally, the lack of mentors and sponsors was cited as a barrier to women's career advancement. A mentor is typically someone who gives career advice on a formal or informal basis and may or may not work at the same organization as the mentee. A sponsor is someone who works at the same organization in a more senior role than the individual he or she is sponsoring. Sponsors usually are individuals who can be influential when it comes to recognition, advancement, and promotions. They stand up for you, and they can help you develop key relationships within your organization.
Many participants explained that it was important to have a formal sponsorship program where sponsors are leaders in the organization and can speak directly on behalf of women. Sponsorship arrangements often are in larger companies, and it can be challenging for women in small organizations to benefit. In that case, having a supervisor or leader who is viewed as a champion of women's advancement is important. In addition, women having one or more mentor is viewed as a positive force to encourage career advancement, particularly as different perspectives and opinions can be helpful in addressing real or perceived concerns that may affect career progression.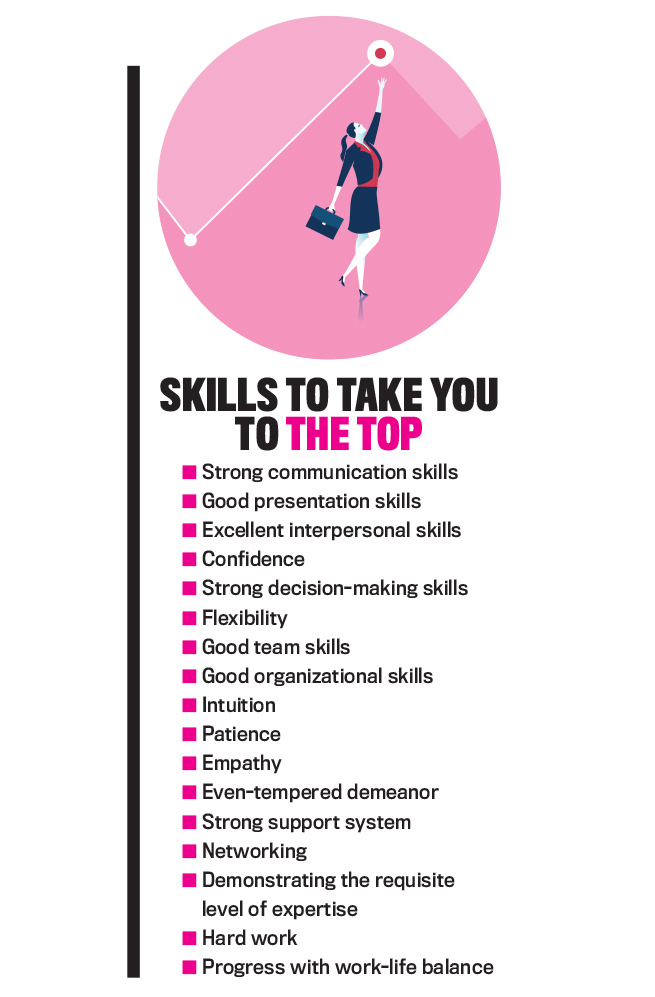 WHAT DOES IT TAKE TO RISE TO THE TOP?
Participants also were asked what they thought it takes to rise to the top. Of course, that can vary by what they believe the "top" is, but the question was asked in the context of one of the primary goals of the Women's Accounting Leadership Series initiative: How can IMA help women advance their careers to senior-level accounting- or finance-related positions in their organizations? For example, how can a controller advance to the position of chief financial officer (CFO) or vice president of finance?
Strong Support System and Professional Network
Participants explained that help with rising to the top includes having a strong support system at work and beyond. They also perceive a supportive boss as very helpful. If a supervisor champion isn't in place, then support from coworkers or an overall supportive organizational culture is also highly beneficial. Attendees also said that having a strong support system outside their work environment is a significant contributor to career advancement. Outside support systems such as those developed through participation in professional associations are particularly impactful.
Tied closely to the concept of a support system, a strong professional network also plays a powerful role in career progression, participants noted. Again, active participation in professional organizations, such as IMA, was deemed especially critical in creating a robust professional network. Leadership Series attendees also noted that networking inside their own organization is very important. For example, it could be helpful for an accounting and finance professional to develop an internal work network outside accounting and finance and across the organization.
For those in small companies, it may be beneficial to develop that network in the supply chain or beyond your company. Also, don't be hesitant to volunteer for projects inside your organization that may or may not enhance your skills but would give you an opportunity to work with others. For example, volunteering for a project where you already have the skills will likely allow you to make a strong contribution and perhaps lead the initiative, educate others, and be able to focus more on building relationships.
Another way to build a strong professional network is to consider service on nonprofit or professional association boards. Serving as a volunteer alongside your peers or with those in your industry can make a significant positive impact on your professional network. It can dramatically impact your leadership skills, particularly if you're given a chance to lead an initiative that's very different from what you may be doing in your "day job." And the experience is an excellent way to prepare for future service as a paid director on a for-profit board.
Don't Forget Foundational Skills
While attendees said a support system was a top enabler for career success, expertise and hard work are absolutely essential. They described the importance of fortitude or having strength and resilience in difficult situations as very important, as are demonstrating loyalty and commitment to the organization. This may be shown by staying at an organization for more than a few years and not "job hopping" every couple of years. In addition, attendees mentioned that putting in the same number of hours as other leaders in the organization is important.
CLOSING THE WAGE GAP FOR WOMEN
What are the most critical issues when it comes to reducing the wage gap for women in accounting and finance? First let's look at overall gender gaps as reported by global organizations.
The gender pay gap is widely cited across many occupations, not just those related to accounting and finance. The World Economic Forum (WEF) publishes a "Global Gender Gap Report" that gives a comprehensive global look at gender gaps related to several factors: economic, education, health, and political. The report illustrates benchmarks in national gender gaps and presents rankings by country that provide many ways to compare across regions and income groups.
According to the report, the U.S. has, for several years, fully closed its gap in educational attainment for women. In other words, women and men have the same opportunities in terms of access to education. In terms of economic participation and opportunity, the WEF report shows that the U.S. ranks 19 out of the 144 countries included in the report, showing an overall 22% gap in this area. This measure consists of three elements: the participation gap, the remuneration gap, and the advancement gap.
The participation gap is measured by looking at the difference in how women and men participate in the labor force. In the U.S., 66.2% of working-age women participate in the workforce compared to 77.4% of men.
The remuneration gap is a ratio of female-to-male earned income. In the U.S., results indicate that women earn 65% of what men earn. This may seem quite a bit lower than other gender gap studies, and it's important to note that WEF's earnings data is measured across many categories and uses the proportion of working women and men, their relative wages, and gross domestic product (GDP). The result of 65% is particularly interesting, especially when considering the results of another question on the survey: "In your country, for similar work, to what extent are wages for women equal to those of men?" The U.S. participants in this survey indicated that they believe women's wages are 73% of those earned by men.
Another helpful picture related to economic participation is the advancement gap, which is an indicator of career progression by looking at ratios of women to men in leadership roles and in professional and technical positions. The result of the advancement gap indicates that women represent 77% of positions as legislators, senior officials, and managers, and they represent more of the workforce in technical and professional roles (133%). The results of the advancement gap suggest that women are advancing, but the wage gap is still a big issue. The WEF report also indicates that women represent 20% of board positions for listed companies.
The WEF report results are useful because they go beyond compensation, but it's also insightful to consider the results of a recent Organisation for Economic Co-operation and Development (OECD) survey that reports an overall U.S. gender wage gap of 18.1%, indicating that women earn 82% of the salaries of men. (See http://bit.ly/2F33F8N.) The Pew Research Center also provides helpful resources in understanding the overall gender wage gap, particularly at different age levels and in reporting on perceptions related to reasons why wage gaps exist. (See https://pewrsr.ch/2vBjUdA.)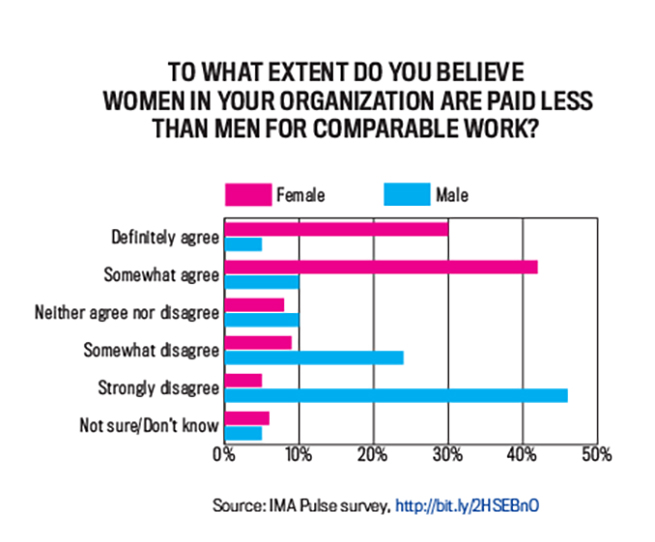 U.S. Gender Wage Gap in Accounting and Finance
According to 2017 data published by the U.S. Department of Labor, Bureau of Labor Statistics, the wage gap for women in business, finance, and accounting remains a significant issue. (See http://bit.ly/2qOFkyf.) This report indicates that women in business and financial operations occupations earn 76% of what men earn. Within that category, women who have positions classified as accountants and auditors earn 77% of men's earnings. Women with positions as financial analysts appear to fare better, earning 86% of what men earn.
Among IMA members, women in the U.S. earn 83% of what men earn in median base salary and 81% of what men earn in median total compensation, according to IMA's 2018 U.S. Salary Survey (see Table 1). But this varies by age group. In the 20-29 age range, women's base salary was 94% of men's, and their total compensation was 88% of men's. For 30-39, it was 87% and 85%, respectively.

In the 40-49 age range, women earned 81% of men's base salary and 76% of their total compensation. And in the 50 and older range, it was 80% and 75%, respectively. The results were slightly different from region to region. To see all the results, visit http://bit.ly/2HR7KQi.
When Women's Accounting Leadership Series participants were asked what the most critical issues were to reducing the wage gap for women in accounting and finance, they had a few suggestions:
Just ask. Be more aggressive. Several studies show that women may not negotiate as well as men. Learn to negotiate. (See http://bit.ly/2JbkCQJ.)
Be knowledgeable about the pay structure. Know what your peers are paid. Discussions with peers and your professional network can help you get a feel for compensation ranges as well as composition of total pay, such as the percentage of fixed vs. variable or incentive pay. Obtain salary surveys from search firms and professional organizations. IMA's Salary Surveys provide helpful information including compensation based on region, gender, certification, job title, responsibility area, industry, and years of experience. They even have illustrations related to number of hours worked based on career level. Professional staffing firms also provide excellent and comprehensive resources for both employees and their employers. (See http://bit.ly/2K1h8Sh.)
Use your support network. Talk with your sponsors about how they view their role as your sponsors and what you can and can't expect with their assistance. Also, seek salary guidance from mentors. Even if you don't want to directly discuss your exact compensation, reference compensation ranges.
Know when it may be time to leave. Consider the effects of complacency or staying too long with a company. If you don't see long-term potential for improving your salary, it may be time to pursue opportunities outside your organization.
Don't be afraid to self-promote. Describe your accomplishments in both formal and informal communications with your supervisor, peers, and coworkers. Women are often reluctant to talk about their areas of expertise or accomplishments with projects and key initiatives. Create a comprehensive LinkedIn profile that includes endorsements from others as well as carefully articulated statements demonstrating the types of initiatives you have been a part of that created value for your organization.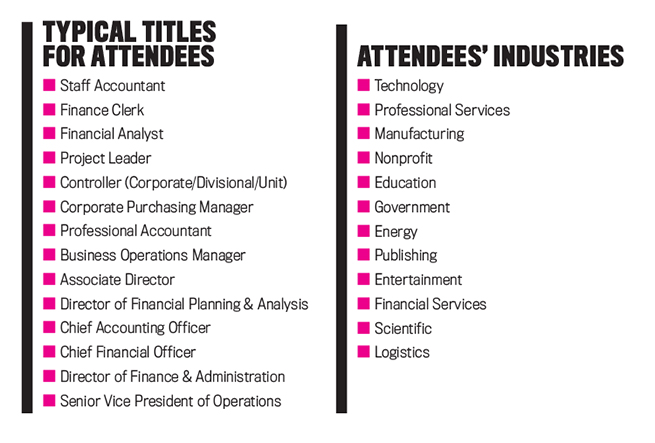 WHAT'S NEXT?
Although some progress has been made in closing the gender gap in pay and in promoting women to leadership positions in accounting and finance as well as other areas of an organization, more needs to be done. Throughout my career and in my volunteer work, I've been involved in a variety of leadership initiatives for both men and women of all ages and at various stages of their careers. Organizations that want to make progress need to make a dedicated effort to have conversations and seek solutions to enable a culture that addresses the many issues described here. Conversations that start from the top down and that don't get lost at various levels of the organization are critical. As the talks occur, also necessary is action that demonstrates closing the gap is a priority. What is your business or other organization doing in this area? How will you participate? What advice can you give?
---

COUNTER A MEN'S CLUB ATMOSPHERE
What can women do to create a more inclusive workplace environment?
Seek male and female colleagues as mentors. It isn't uncommon to have more than one mentor, and it can be highly beneficial to have both men and women in your mentorship circle. This may make the men's club perception or reality easier to understand and less of a concern because you'll have someone to talk about it with or learn from. In addition, it may help encourage women to attend events that may be perceived as "for the guys."
Serve as a mentor to male colleagues. Being a mentor first and foremost helps others, but it's also a great way to grow your own leadership skills. Serving as a mentor to men and women gives you the opportunity to learn more about the perceptions of those not as far along as you in their career, and you can learn as much as your mentee. As you mentor male colleagues, you may learn how a men's club atmosphere may be viewed through their lens, which can help you understand how to be helpful in changing the culture that sustains it.
Contribute to inclusive conversations. Perceptions of men's clubs or other exclusive groups often start with conversations or actions that aren't viewed as open or transparent. This perception can become reality when male colleagues gather only with other men for lunch, sports outings, or drinks after work. These gatherings often come about because of common interests and a level of comfort with socializing outside the office. It's surprising how often informal office gatherings, breakroom conversations, and pre- or post-meetings end up with small groups of men or small groups of women chatting. In these situations, make it a point to not always retreat to your gender group for conversation, and encourage others to do the same. Practice the art of small talk to gain more familiarity with all of your coworkers. Casual, impromptu conversations often break down major walls and build collegial relationships.
Watch where you sit. Again, in meetings and business meals, women often sit next to other women, and there can instantly be a "men's area" and a "women's area" at the table. One participant gave an example of what she does when that happens. She states, "Let's balance the table a bit in terms of where we all sit before we get too comfortable in our seats." Also, if you're one of only two women at a meeting, make an effort to not sit next to the other woman. This advice may sound superficial, but watch the dynamics at your next meeting or business meal. You may find it surprising how often it occurs! By sitting next to male colleagues, there's potential to have informal conversation or small talk before and after a meeting and, as suggested, break down barriers.
If you're the only woman present in a meeting, make sure you contribute to the conversation and recognize the contributions of others. Also, show you're paying attention when others talk. These important tips contribute to your professionalism and are more likely to earn you the respect of others.
Shake hands. Men will shake each other's hands when they great each other or before a meeting but often forget to shake the hand of their female colleagues. Most women agreed this probably was unintentional, but many participants mentioned how often they witness this behavior. The advice? Be the first to shake hands when greeting a male colleague or when a meeting starts or ends.
---